News&Online Bidding
Hot Product
Contact Us
Company:Chengdu Cobalt Mining Co., Ltd
Email: sales@hot-mining.com
Phone:+86 28 83311885
Fax:+86 10 58646590
Address:Room10811, Floor8, Building A, Galaxy SOHO, Dongcheng Dist, Beijing, P.R.China
The world's top manufacturing event, the Hannover Industrial Fair (HANNOVER MESSE), will be held in Hannover, Germany, from April 17-21, 2023.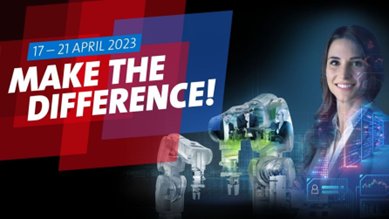 HOT (Chengdu) Industries Co., Ltd will exhibit their "Sensor-based Mineral Sorting and Analysis Products for the Entire Process" at booth E35/1-1 in Hall 11. Their exhibit will showcase the X-Ray intelligent Ash and Moisture Analyzer, XRF Slurry Grade Analyzer, Laser-Induced Plasma Spectroscopy (LIPS) Online Element Analyzer, AI-embedded Grinding Optimization System, Sensor-Based XRT Ore Sorting.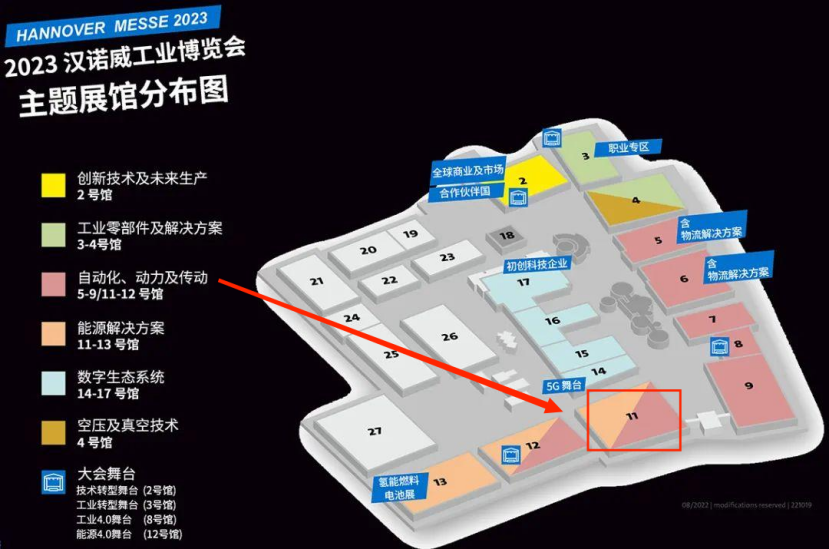 Intelligent element analysis equipment based on sensors
01 X-Ray intelligent Ash and Moisture Analyzer for Coal
Are you seeking an efficient, accurate, intelligent coal ash and moisture analyzer? HOT's smart X-ray ash and moisture analyzer uses X-ray penetration technology to scan coal samples on a conveyor belt quickly and uses artificial intelligence algorithms to calculate the ash content and moisture content of the coal in real-time, achieving online monitoring of coal ash and moisture in mines. The intelligent design makes operation simpler, data processing more convenient, and high precision, stability, and reliability. As a result, our instrument can meet various needs of the coal industry and provide better technical support and guarantee for production.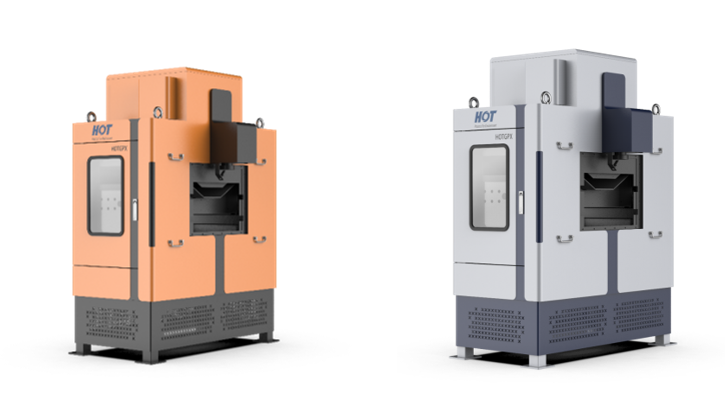 02 Laser-Induced Plasma Spectroscopy (LIPS) Online Element Analyzer
Laser-induced plasma spectroscopy (LIPS) is an element analysis technology developed based on the principle that the wavelength of atomic and ion spectra has a one-to-one correspondence with specific elements, and the intensity of the spectral signal has a particular quantitative relationship with the corresponding element content. This instrument does not require sample pretreatment and has fast testing speed and high accuracy, saving you time and reducing costs. It is an important choice for enterprise quality control.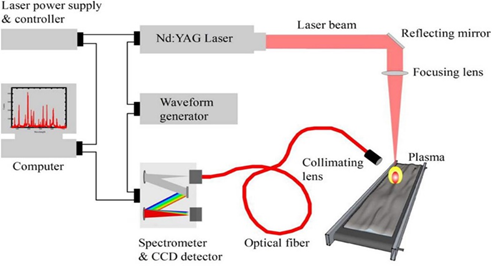 03 XRF Slurry Grade Analyzer
The XRF slurry grade analyzer is a sizeable integrated instrument that uses X-ray fluorescence technology to monitor and analyze mineral grades online. It can quickly and accurately detect elements without sampling and is suitable for different types of ores. The instrument has high intelligence integration, easy operation, and maintenance. In addition, it can be linked with centralized control systems, intelligent control systems, and other devices, making it an indispensable piece of equipment for intelligent flotation.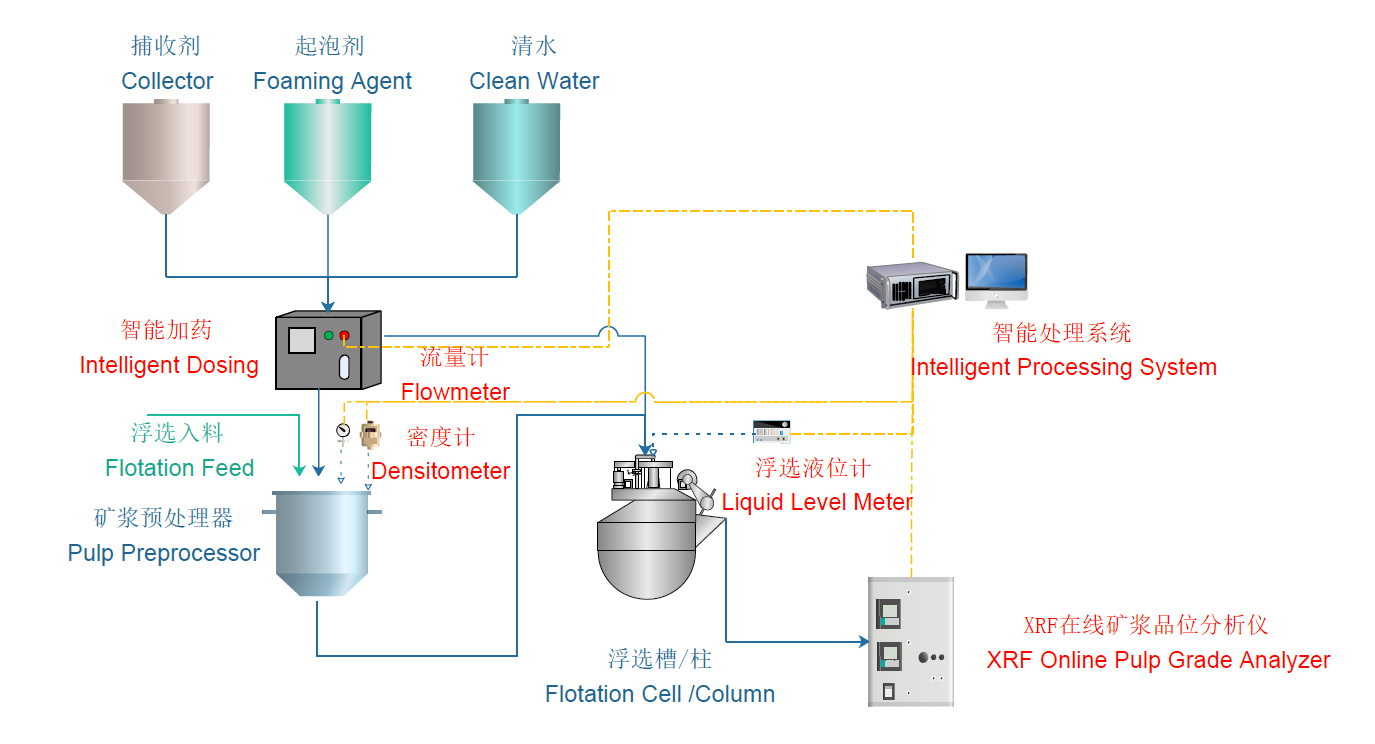 04 AI-embedded Grinding Optimization System
The AI-embedded Grinding Optimization System uses advanced sensor technology combined with efficient data analysis and algorithm models to achieve comprehensive monitoring and optimization control of the grinding process, effectively reducing energy consumption, improving production efficiency, and ensuring product quality stability.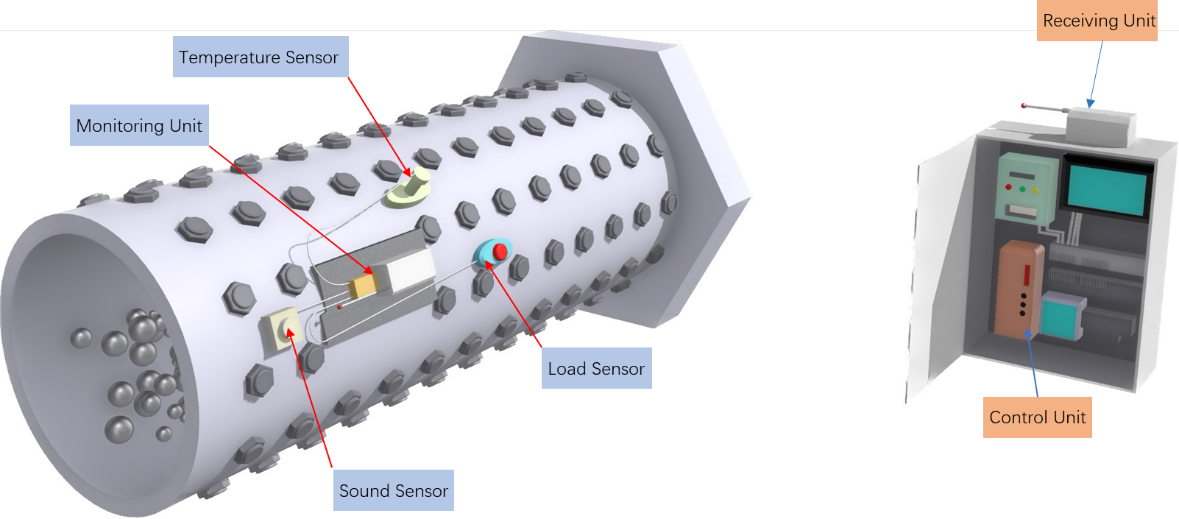 05 Sensor-Based XRT Ore Sorting
Based on X-ray and sensor technology, the XRT intelligent sorting machine scans the original ore with X-rays after queuing, collects data using detectors, and uses sensors and extensive data analysis to identify and distinguish minerals from waste rocks through intelligent algorithms. Waste rocks are then ejected using air guns, achieving efficient and automatic intelligent sorting.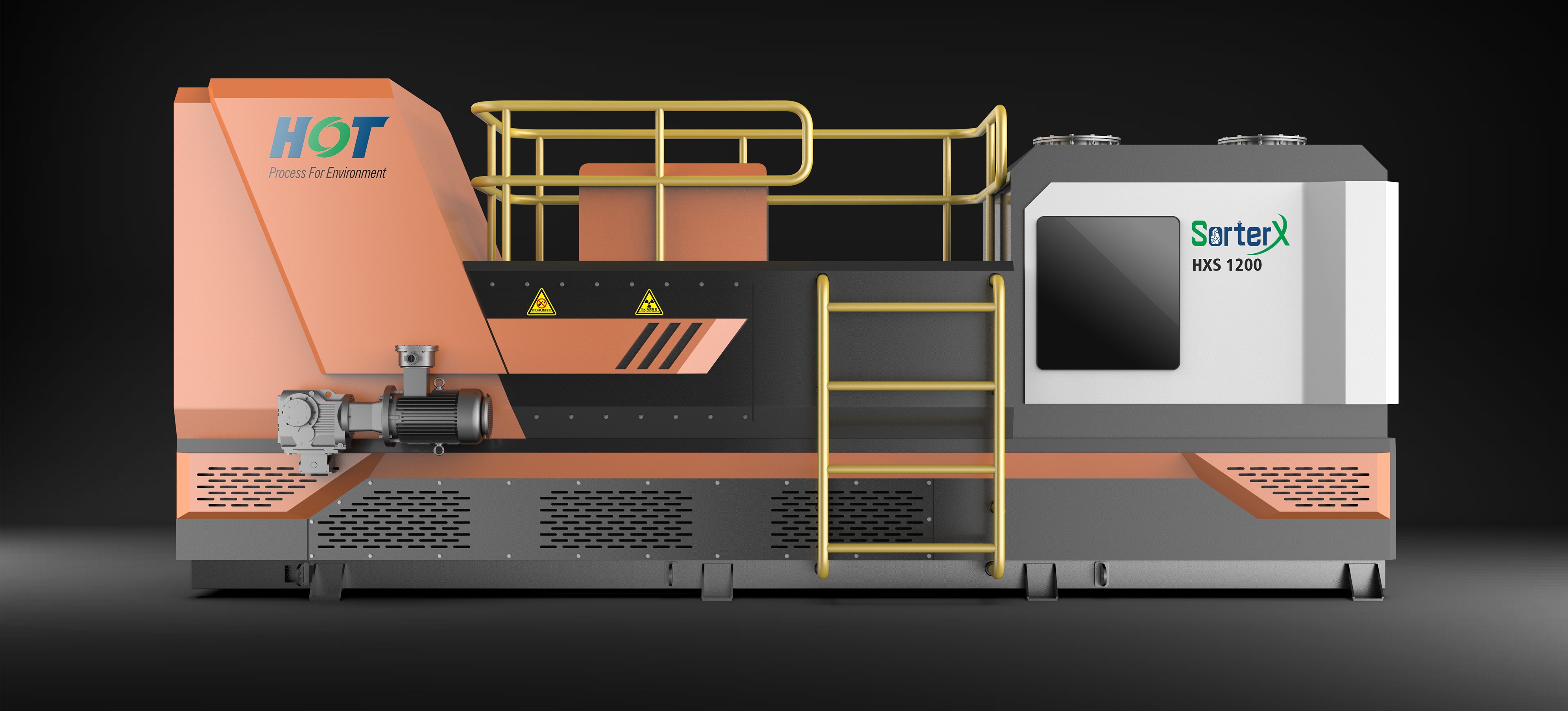 We will showcase our latest achievements during the exhibition and provide detailed product demonstrations and technical explanations. We welcome all visitors to our booth and interact with our engineers and sales staff.
HOT's international layout of mineral processing intelligence through advanced technologies such as X-rays, lasers, and machine learning has been initially improved. In the future, HOT will continue to consolidate technology, improve product systems, and work hard to become a world-leading "comprehensive-process" AI-embedded technology provider for the resource industry.
Let's meet in the future!