Case Studies
Hot Product
Contact Us
Mining plant 2 cubic remote control scraper efficient recovery of residual ore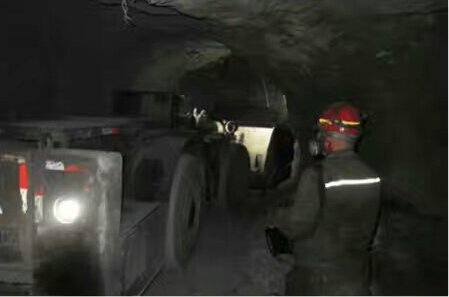 Since June this year, the mining plant organization JOCY-2 scraper for technological transformation, the current effect is significant, while reducing the cost of tonnage, while creating a safe operating environment.
After the transformation of the scraper working mode set to two: one for someone driving mode, the other for no one remote control driving mode. Self-operated roadway slag and by-product and other auxiliary operations using someone driving mode,recycling the stump when using unmanned mining mode, unmanned mode with remote control operation, effective control of the distance to reach 50 meters.
The traditional residual ore recovery mainly takes the form of blasting vibration and the way of opening up the roadway. In this process, the cost of excavation materials, the cost of supporting materials and labor costs directly lead to the increase of the cost of tons of ore and the low safety. Because it is been exploited stope, exposed area, complex ground pressure, more conditions, even in order to ensure safe production, had to give up part of the residual ore recovery. The use of remote control scraper for residual ore recovery, not only can save this part of the cost, more effectively to avoid personnel in unsafe environment, which fully embodies the "people-oriented" safe production concept.
At present, is the application of remote control scraper on the middle of the 12 # 12 stoves for residual ore recovery. September 7, 8 day shift, remote control scraper were recovered residue 45 shovel, 50 shovels, total 237.50 tons. In the future, the mining plant will continue to coordinate the scraper in the completion of self-roadway work tasks, the timely recovery of residual ore.
Contact us:
| | | |
| --- | --- | --- |
| | Serena Fu | Kira Zhang |
| E-mail | serena.fu@hot-mining.com | kira.zhang@hot-mining.com |
| Skype | Serena20140924 | kira.zhangjing |
| Whatsapp | +86 151 0833 3341 | +86 152 8105 1932 |