Case Studies
Hot Product
Contact Us
Principal I
nfluence Factors of Dump/Heap Leaching Technical-economic Indicator
The technical-economic indicator of dump/heap leaching is the external manifestations of dump/heap leaching technology standard and economic effects. The reasons that influence the economic indicator are objective factors during dump/heaping leaching process, of which some factors will affect several technical-economic indicators simultaneously, for example, the ore properties not only influence the leaching yield, recovery rate, but also affect the consumption rate, moreover, it's the crucial factor that determine the emission load of three wastes. Some technical-economic indicators are restricted by several factors simultaneously. For example, the leaching yield, is not only restricted by ore property, but also by the technical merit. Therefore, when choosing, determining and evaluating the technical-economic indicators, the factors that influence them shall be taken special consideration, and make conclusion after careful investigation and comparison.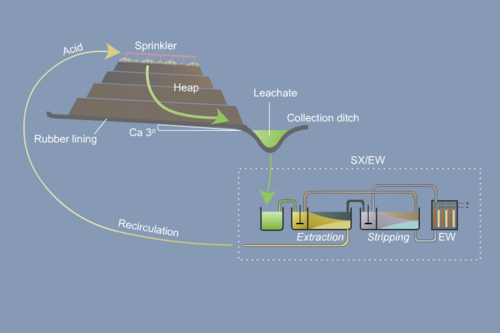 The main factors that influence the technical-economic indicators of dump/heap leaching are:
I Geological Condition of the Deposit
Including the orebody occurrence, existing form, buried depth, ore reserves and the reserve level. They has great influence on the company's life, scale and cost. There're many failures due to not clear about the geological condition of the deposit, and a large amount of investment was wasted.
Ⅱ Ore Property
Including the ore's, composition, hardness, particle size, moisture content and etc, they're main factors that influence the leaching yield, electricity and water consumption, and the effluent volume. What's more, they're main factors affecting the aggregate investment.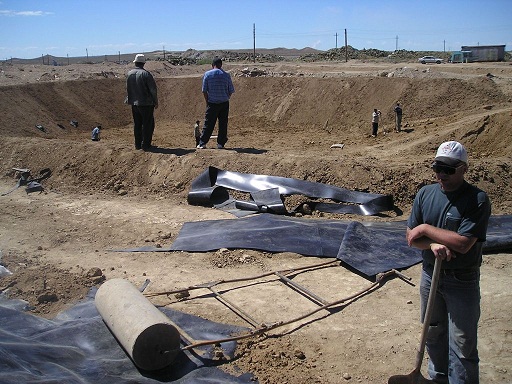 Ⅲ Technological standard(including the configuration level)
Firstly, it's reliability will determine the success or failure of the enterprise, and secondly, it's advancement will influence the economic effectiveness of the enterprise.
Ⅳ The Local Physical Geography Factors
The local natural factors such as temperature, wind strength, terrain, river, rainfall and etc, will influence the determination of technological parameters, also affect the quantity and model selection of the equipment, they'll lead to change of the aggregate investment and production cost.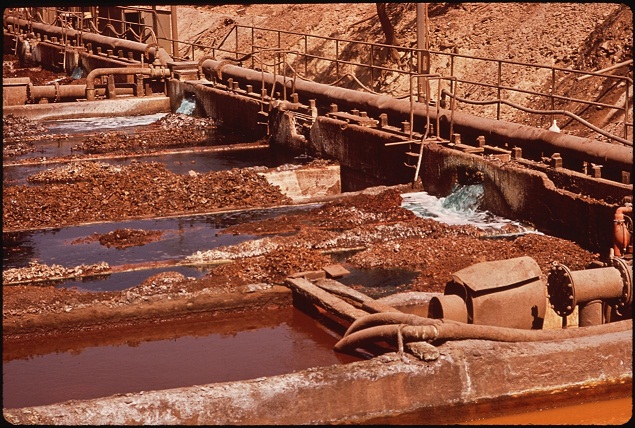 Ⅴ Local Economic Development Level
For example, the economic condition, transportation will have obvious effect on the aggregate investment, production cost and management cost.
Ⅵ The Country's Industrial Policy and Market Condition
It's very important factor that influences the enterprise's comprehensive economic effect.
If you want to know more information about dump/heap leaching technology for gold/copper or other mineral processing technology, please visit our website:www.hot-mining.com
Contact us:
| | | |
| --- | --- | --- |
| | Serena Fu | Kira Zhang |
| E-mail | serena.fu@hot-mining.com | kira.zhang@hot-mining.com |
| Skype | Serena20140924 | kira.zhangjing |