Solutions
Hot Product
Contact Us
Longwall Top Coal Caving (LTCC) Mining Technology
Professional Services from Beijing HOT Mining Tech Co Ltd



*Pre-feasibility study, feasibility study, conceptual design

*Detailed engineering drawing

*Engineering Review and Sourcing Support

*Complete longwall systems supply
Longwall Coal Shearer

Powered Roof Support Shield

Armored-face conveyors (AFC), Crusher, Bridge Stage Loader (BSL), Turbo Transmission Technology


Longwall Top Coal Caving (LTCC) is a special designed longwall mining method for very thick seams (thickness is more than 4.5m) where good quality coal is being left because "conventional" longwall equipment has not yet been designed to operate successfully beyond around 5m mining height. It enables an increased recovery for only an incremental additional cost.

LTCC allows the excavation of thick coal seams from 5 to 12 meters at one pass of the longwall machine.

The technology enables much greater resource recovery in thick seams. A further 75%~80% of the additional coal in the seam can be accessed and recovered, significantly improving the total recovery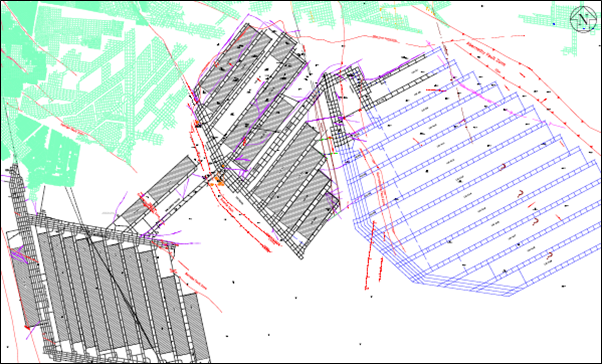 Above Pic, A typical mining planning of longwall top coal caving method
Coal Seam Thickness 4.5-7 Meters; Phase 3rd 6.5-7 Meters.
Depth of Coal 400-700 Meters; currently, the mining depth is 530 Meters
An additional AFC is attached to the rear of the chocks and runs directly below the canopy openings.

As the face moves forward, the coal left above the section cut by the machine falls onto the extended canopies, providing the goaf is caving normally. The sliding doors in the canopies are sequentially opened, and the coal falls through onto the rear mounted AFC. The maingate stage loader is extended beyond the face conveyor to enable the rear mounted AFC to discharge coal directly onto it and carry coal to the maingate conveyor system.

The sliding canopy doors are opened and closed in a controlled manner to ensure the conveyor is loaded efficiently and to prevent stone being taken out when all the coal has been recovered from a particular section.

Not all the coal would be recovered, but recoveries of 75-80% of the full seam in the block are achievable. The system also allows the initial mining height to be reduced to a preferred working height without losing coal.
The Top Coal Caving is a Modified Longwall Mining system.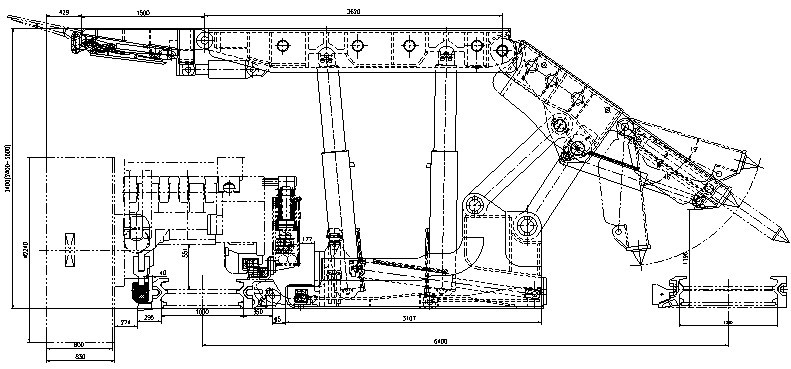 Equipment Selection of Longwall Top Coal Caving Mining
The space behind the rear legs of the powered supports is large enough to allow lateral and vertical movements other goaf shield for control of caving. At the beginning of the operation of the TCC (i.e., at the end of the machine pass) when the face conveyor and supports are advanced, the rear conveyor is still protected by the goaf shields. The goaf shields are then retracted to direct the drawing off of the caving coal onto the rear conveyor. Controlled drawing contributes decisively towards a highly satisfactory rate of recovery. The canopies should be provided with openings in case caving has to be initiated by shot firing.

In order to use the TCC method successfully, the coal should part readily from the roof. In cases of sticky coal, TCC in two lifts should be applied. First, a longwall face is developed at the horizon of the seam. After that, a second longwall face is developed at the floor horizon of the seam, and the coal remaining between the two faces is recovered by caving. Thick seams can be almost completely extracted using this method.

3D assembling layout of LTCC mining units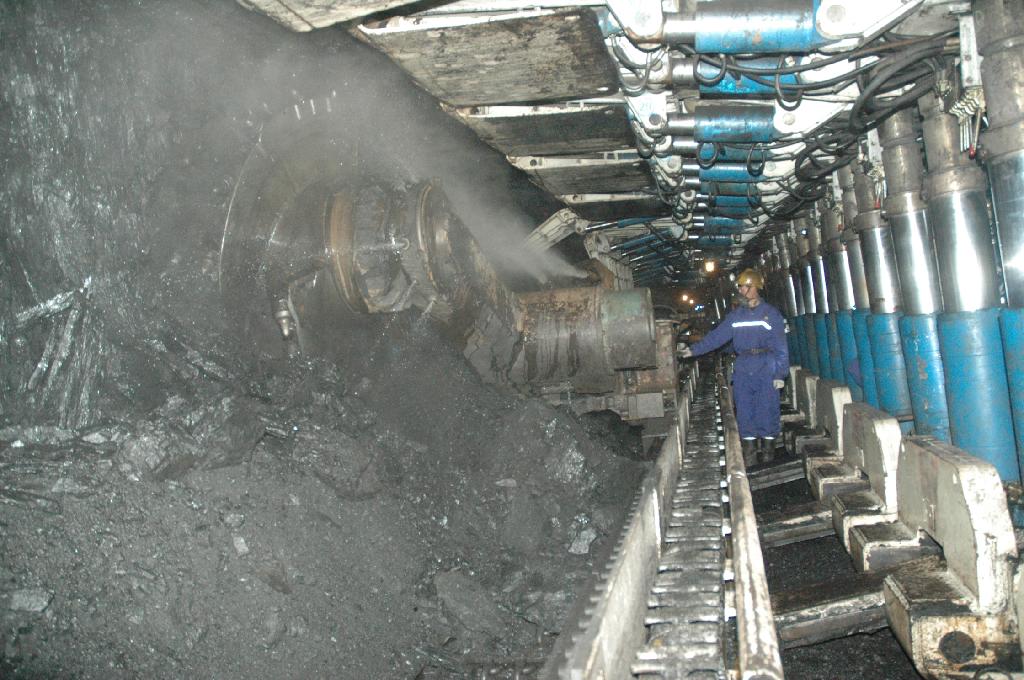 Working Face of Longwall Top Coal Caving Mining
Contact us:
| | | | |
| --- | --- | --- | --- |
| | Serena Fu | Kira Zhang | Teresa zheng |
| E-mail | serena.fu@hot-mining.com | kira.zhang@hot-mining.com | teresa.zheng@hot-mining.com |
| Skype | Serena20140924 | kira.zhangjing | teresa.zheng123 |