Solutions
Hot Product
Contact Us
Contact Us
| | | | | |
| --- | --- | --- | --- | --- |
| | Serena Fu | | Kira Zhang | |
| Email: | serena.fu@hot-mining.com | | kira.zhang@hot-mining.com | |
| Skype: | serena20140924 | | kira.zhangjing | |
| Whatsapp: | +86 15108333341 | | +86 15281051932 | |
One of the most serious problems confronting the mining industry today is how to profitably begin the small scale milling of ores from mines where insufficient ore has been developed to warrant an expensive mill installation, but where a large plant might be needed later. The same question arises in connection with the economical working of numerous small but relatively high grade ore deposits.
Portable Mills, and in particular, Truck Mills, are a most practical solution to this problem. For a relatively small investment a complete and efficient mill can be brought to the mine and speedily put into operation.
1.Low initial cost for a complete mill which is ready to operate;
2.Mill can be easily transported from one place to another;
3.Small isolated ore deposits can be worked that would not justify a permanent mill installation;
4.Flexibility of the equipment furnished, and in particular the flexibility of the "Sub-A" Flotation Machine, enables the operator to easily and rapidly work out the most efficient flowsheet for the ore to be treated.
5.Provides a plant to mill ore produced during the development period of prospective large producers. This gives an income during development.
6.Eliminates the "monuments" of abandoned mills by providing for common sense investments through testing before building. Portable Mills or Truck Mills can be used as efficient test units or as pilot plants, assuring the success of future large scale installations.
7.Utilizes standard and proved equipment which is low in cost and insures greatest likelihood of a successful operation.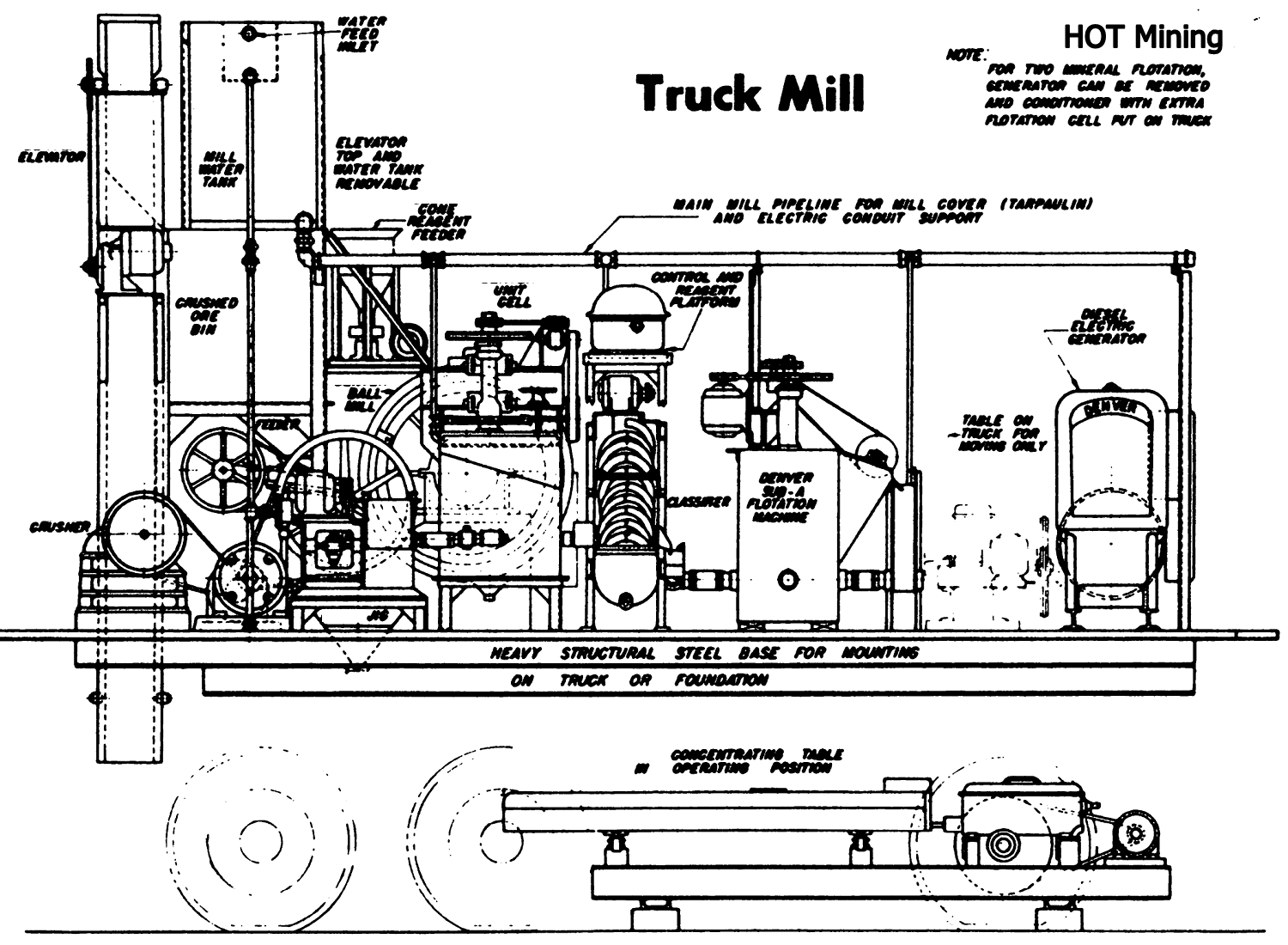 Mobile gold processing plant for sale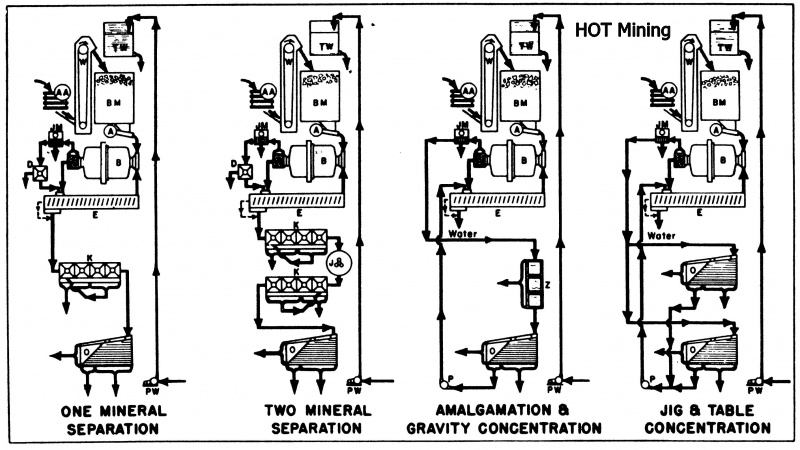 Buy Mobile gold processing plant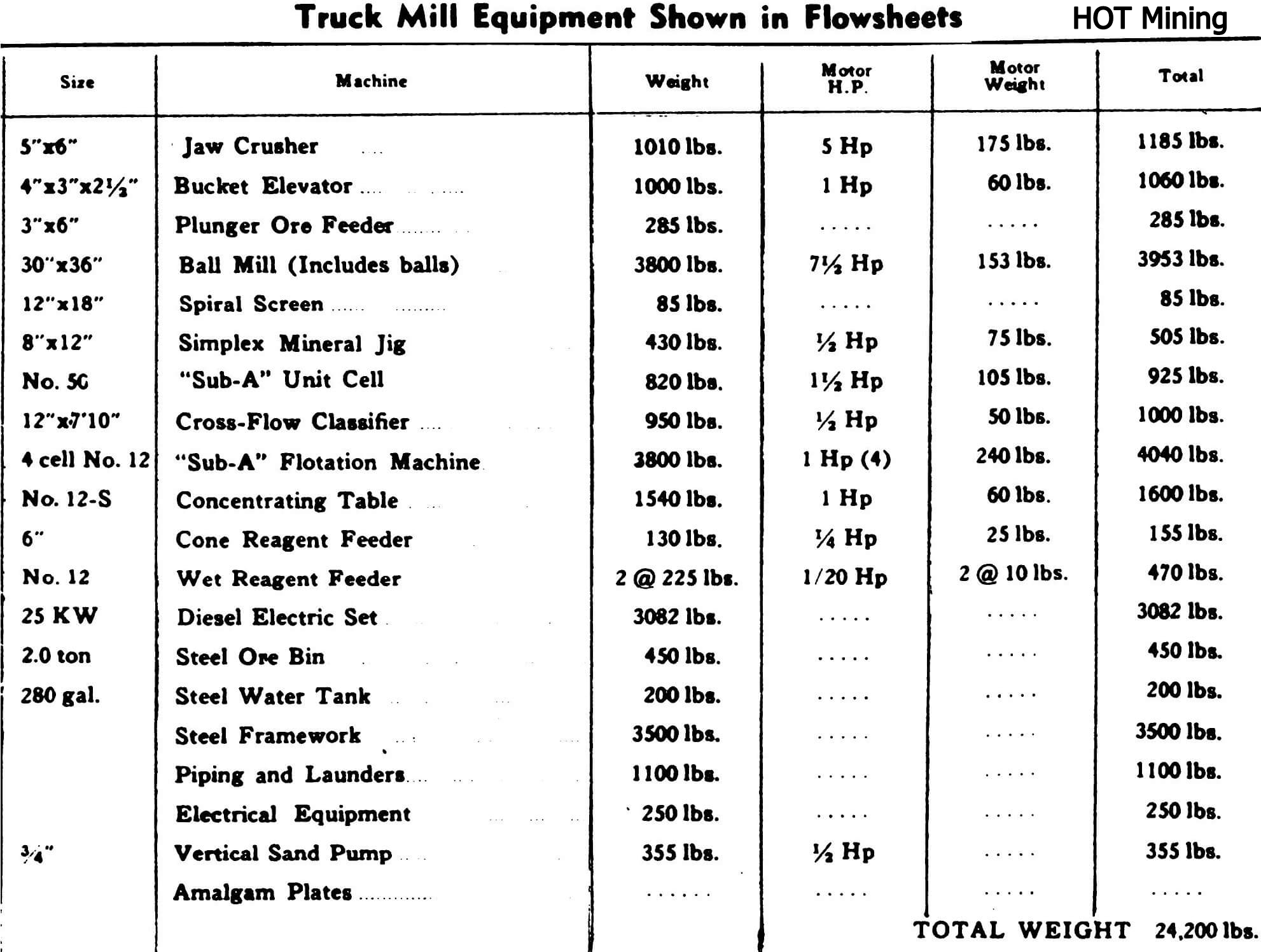 Contact us:
| | | | |
| --- | --- | --- | --- |
| | Serena Fu | Kira Zhang | Teresa Zheng |
| E-mail | serena.fu@hot-mining.com | kira.zhang@hot-mining.com | teresa.zheng@hot-mining.com |
| Skype | Serena20140924 | kira.zhangjing | teresa.zheng123 |